Ellen and the Greater Good Events Team helped me plan our first ever Gala for The Artist Co-op. The night was a huge success! Broadway performers, immersive art, sit down meal and vendors galore! I can't wait for this year's gala!
- Rachel B. - Founder & Executive Director, The Artists Co-op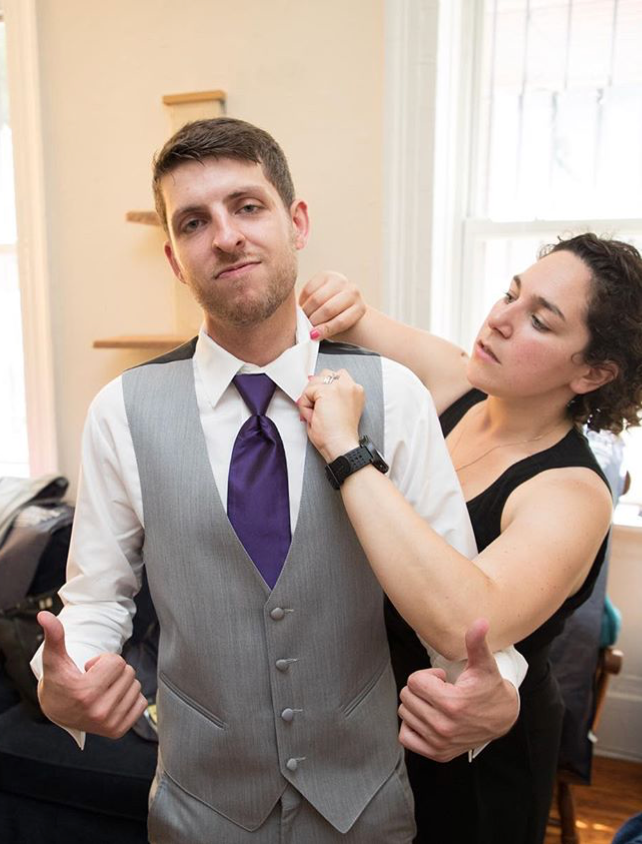 "They dominated our expectations; would recommend a million times over!
"Ellen instilled a warm sense of focus, supreme attentiveness to detail and leadership awareness from the onset. She made us feel like the only clients in the world since our initial chat, until the lead up of the event. She created value and impact through a variety of negotiations with the venue and vendors and really left us saying wow. During the event, Ellen & team were up to task in orchestrating behind the scenes and taking charge, where needed. They ensured our vision was realized and execution of the most meaningful events, were without obstacles. Best part, they were easy to work with for everyone...incredibly warm, helpful, ego-less disposition, focused on creating perfection. The team is kind, patient and versatile to their audience, with the primary objective to "GSD" (get sh*t done)!
- Justin D. - Groom, New York City
"If i can do it all over again, i would only do it to work with ellen and greater good events!
"Ellen is super easy and great to work with. We hired Greater Good Events as our wedding planner and they were great with managing tasks and handling coordinating. Ellen personally was so fun and has an easy, soothing energy. I'm SO happy we hired Greater Good Events, the day was amazing and Ellen & her team were with us the entire way. I highly recommend"
- Bora C. - Bride, Englewood, NJ
"Ellen was AMAZING!
"She and her team excecuted our vision for our wedding at the Historic Loew's Theater in Jersey City perfectly! Ellen is super organized and the day of the wedding she was very attentive to Brian and I. I would recommend Ellen and her team for any event but especially for events at the Loew's theater! Thank you Ellen, our wedding day was perfect and so memorable!
— Anna S. - Bride, Jersey City, NJ
"Hiring Ellen was one of the best decisions we made while planning our wedding! We hired her for month-of coordination. She helped us navigate the intricacies involved in creating an event of this magnitude. We came to her with all of our questions/worries/concerns and she was able to answer everything and dispel all of our stress! It was truly invaluable to us. Additionally she was in contact with all of our vendors the month of our wedding (the most stressful time in planning a wedding) which allowed us to focus on finishing up the odds and ends that appear in the final stretch. The day of, Ellen's assistant, Rachael, was there throughout the event guiding us through. We didn't have to worry about anything, we could just be in the moment and enjoy our family & friends. I highly recommend hiring Greater Goods for your wedding!"
- Greg & Caitlin - Jersey City, NJ
"Upon meeting her, she immediately put us at ease. She was super flexible and open to taking phone calls at odd hours across time zones (we live in CA, but planned our wedding in NJ). Having someone on the ground during the last few weeks made our planning process go much more smoothly, and it was great to have someone who could follow-through on last minute vendor research, booking, and coordination. Overall, Ellen followed our style and let us drive the process. She was thorough and made sure we did not forget any key steps. She is well-versed in a wide range of Jewish wedding customs and traditions which made venue/vendor communications easier. She went above and beyond and even assembled our centerpieces morning-of!"
— Rachel S. - Bride, Jersey City
Loved by individuals across the tri-state area